BIRMINGHAM — A state-of-the-art e-sports arena is coming soon to the city of Birmingham. Chris Donaldson, of Trussville, is the director of ePlex. The gaming facility will offer a full array of video-gaming activities and more.
---
"We are building an 18,000 square feet e-sports and virtual reality arena," said Donaldson. "Our goal is to establish a home base for local, amateur gamers, a place for them to meet, hangout, for them to be trained. It will be similar to a traditional sports court or field, but this is for gamers."
The facility won't only be for those who want to compete. ePlex will also serve as a place for gamers to come together with friends and enjoy retro games, racecar simulators and virtual reality.
"Our virtual reality is world-class," Donaldson said. "It will allow people to play with up to four players, in a virtual environment. The coolest part to me is the educational side of it. Our VR will allow you to tour the pyramids in Egypt or swim with whales. Our racing simulators are the best in the world."
Over the years, gaming has become a serious sport across the U.S. In fact, some Alabama schools have gaming teams. ePlex will host the state championship for high school esports. Donaldson said the new facility will make the experience one to remember.
"If you're a parent of a travel baseball player, you understand you have to sit around in a baseball park all day waiting on your kids to play," Donaldson said. "We're trying to take that part out of it so the parents and the kids can enjoy themselves while they're here."
General Manager Rene Cain said there will also be a restaurant inside ePlex.
"We're going to pretty much have your base products like your pizza, sub or salad," said Cain. "Then you can add whatever toppings you want on any of them. We will also serve beer and wine."
Cain said people of all ages and skill levels will find fun at ePlex.
"It's not all about the leagues," Cain said. "People can just walk in and play instead of taking your TV and Xbox to someone's house, you can come in. There are about 40 computers or PCs and then we will have Xbox, PlayStation and everyone can play together at the same time."
Donaldson said ePlex offers a non-toxic environment for kids 8 to 80.
"Everyone's going to be on everyone's team," he said. "No bullying, we're making that as high of a priority as possible. Our mission statement is 'never game alone.' This will give grandma and their friends a chance to watch what they're good at. Hopefully, this evolves into something everyone can enjoy."
---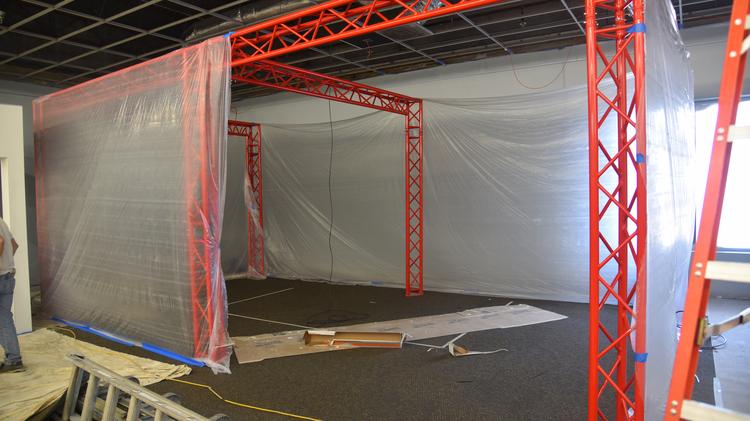 ---
The Magic City ePlex will celebrate with a grand opening on Nov. 1, 2019.
Donaldson said eventually he wants to expand ePlex across the southeast. The next location will be built in Huntsville. Construction on that facility is planned to start within the next three months.
ePlex will be located at 7001 Crestwood Blvd. in Birmingham. Hours will be daily from 10 a.m. – midnight.
If you are interested in play or interested in applying for a job at ePlex, email play@connectioncity.theeplex.com or go to www.connectioncity.theeplex.com.
---